There are many activities, adventure and things to do on the South Coast of KwaZulu Natal throughout the year. The South Coast has some of South Africa's favorite beaches. These include Shelly Beach, Margate Beach, Lucien Beach, St Michael's Beach and Ramsgate Beach which are loved by locals and holiday makers alike for swimming, surfing, body-boarding and fishing.  Most of the popular beaches have lifeguards on duty during the peak periods and in season to keep the bathers safe.
The coastal region has nature reserves with amazing wildlife, hiking, picnicking and extreme activities. The  reptile farm  has a mix of pythons, anacondas, cobras, rattlesnakes and family a restaurant and curio shop selling souvenirs and accessories.  With Protea reef on our doorstep, dive into a selection of water sorts and activities such as shark diving, scuba diving, big game fishing, shark fishing and bottom fishing.   Visit one of the most successful crocodile breeding farms in South Africa or spend a few hours relaxing in the Valley of Butterflies.
When the urge to shop grabs you, head to one of our malls which have reputable national retailers and friendly local shops.  There are a wide selection of  restaurants, coffee shops and cuisine on offer that will appeal to all tastes. Throughout the year and in season there are Mardi Gras and Flea Markets with rows of stalls with a wide selection of homemade goods, foods and produce as well as plants and clothing.
Visit the beautiful South Coast of KwaZulu Natal for a weekend or your annual holiday. Let Happy Holiday Homes make your holiday dreams into unforgettable memories
Things to do in Umtentweni
Whale Viewing Deck Umtentweni Conservancy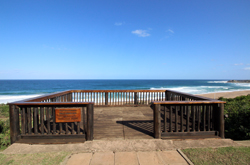 The Umtentweni whale deck offers magnificent views over the Indian Ocean and the Umzimkulu River Mouth. Built as an initiative of the Umtentweni Conservancy, this viewing deck provides a high vantage point. Come down to relax and watch the waves and spot a few whales and Dolphins if you lucky!
Things to do in Port Shepstone
Port Shepstone Country Club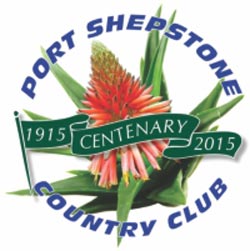 The gem of the South Coast and just an hour's drive from Durban, Port Shepstone Country Club stands tall today as one of South Africa's favourite golfing courses and estates. The course is set alongside the stunning uMzimkhulu River and the Indian Ocean.
Lush coastal forest set the scenery for the front nine with tropical bush and mangroves lining the fairways before the Par 72 championship course takes you along a decidedly more links-style approach for the back nine, which are exposed to wind interference and feature a number of water-traps which lie in wait for their spoils.
Birdlife here is spectacular and features Fish Eagles, Egyptian Geese, various species of Stork, Duck and many more. It is also not uncommon to see Dyker and Monkeys foraging around whilst out on the course.
The history of Port Shepstone is fascinating and dates back to 1912 when the first nine holes were laid out. Whilst enjoying the famous 19th the locals are more than keen to share a couple of anecdotes with visitors.
Today the club is a regular championship host and you can expect all the facilities of a first rate club kept in pristine condition. Book your tee-off ahead to avoid disappointment.
Good Life Café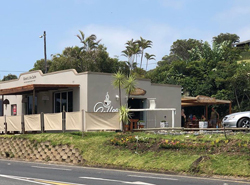 Good Life Café offers amazing Drive-Thru or sit-down coffee, freshly pressed juices and smoothies to healthy and tasty meals. Their meeting room, Wi-Fi, Car/Cycle Wash and Kiddies Play Area make them your ideal business and family stop on the South Coast.
Good Life Café is finally here to give you a healthy, convenient, fun and fulfilling experience that doesn't break the bank.
Whether you grab a quick Drive-Thru cappuccino and grilled chicken sarmie or pop in for a working lunch or mother's meeting (yes, they have free wi-fi, a meeting room and a kid's play area too), Good Life Café makes good, quality choices possible for you. And just when you thought it's too good to be true, They will wash your car while you're there too (yes, they have a car-wash). Lot 473 Marine drive. Phone 082 322 3326
Things to do in Shelly Beach
Shelly Centre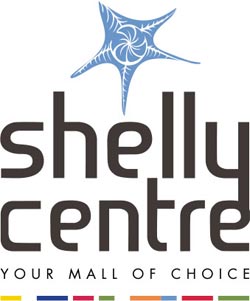 Whatever it is that your heart desires, the Shelly Centre offers a treasure trove of shopping options and delights. Take time out from the anxieties of life and immerse yourself in the luxuries of retail therapy where the environment is relaxing and friendly. Feast on an array of food options… from unique coffee shops, through to tried and trusted national restaurants, we have something to suit every palette.
Ster-Kinekor – Shelly Centre

The centre has 6 Ster-Kinekor cinemas and were recently voted best shopping centre for the 10th year in a row.
The Southcoast Mall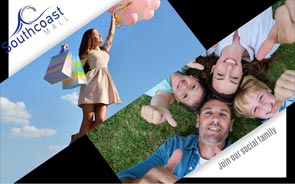 Situated on KwaZulu-Natal's picturesque South Coast and perfectly positioned at the Shelly Beach and Izotsha Rd off ramp from the N2 highway, Southcoast Mall delivers the ultimate in shopping convenience.
The bright, fresh and spacious shopping centre offers over 50 fantastic stores to choose from in a secure, warm and friendly atmosphere. Perfectly suited to families, they provide both locals and holidaymakers with a relaxed environment where they can enjoy some of the best shopping the South Coast has to offer.
Boasting an assortment of reputable national retailers which is perfectly complimented by a selection of stunning line stores. These stores range from fashion, to health and beauty, home and décor, restaurants and more, and have been handpicked to suit the community's every need. At Southcoast Mall, parking is never an issue. The expansive parking lot means there is ample parking available. Disabled parking and allocated parking for pregnant women is also provided and they offer wheelchairs should shoppers require assistance. They also have fully functional family and disabled.
Shelly Beach Ski Boat Club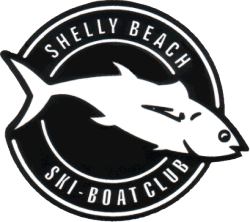 Established in 1974, Shelly Beach Ski Boat Club is the most highly utilised launch site on the South Coast and maintains its status as an A1 launch site. The Club-house was designed and built by Billy Mountjoy in 1981. The building of the club-house was financed solely by the members of the club with no financial assistance from any Municipality except for the allocation of the land. The base has a lapa and swimming pool for use by families of the members while the fisher folk are out at sea.
Shelly Beach Ski Boat Club hosts many fishing competitions throughout the year including its annual Game fish club competition; the Shelly Beach Ski Boat Festival. Catches of Yellowtail, Kingfish, Giant Kingfish, Yellowfin Tuna, Cape Yellowtail, Amberjack, Bonito, Sailfish, Dorado and even Marlin are recorded during the year.
Ocean Basket South Coast Mall

Ocean Basket is South Africa's favourite seafood restaurant, committed to giving you delicious seafood and that 'home-away-from-home' feeling to remind you of what it's like to sit at the family table and share a meal with your nearest and dearest.
They offer an array of Mediterranean inspired dishes from prawns, sushi, and calamari to their famous fish and chips and, of course, their legendary creamy lemon sauce. Visit any of their restaurants to share one of their bountiful platters, dip your prawn into their trio of sauces or dig into their complimentary bread. Shop 21, South Coast Mall, Izotsha Road, Shelly Beach. Phone: 039 315 0856
The Highland Fryer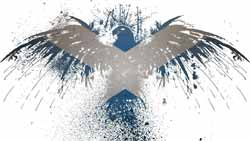 A popular local restaurant and pub in Shelly Beach with Live Music and Quiz nights. Shop 8 Coniston Rd, Shelly Beach. Phone: 039 315 6454
Buccaneer's Beach Bar
& Grill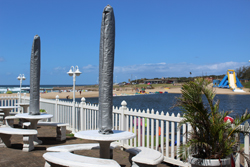 Buccaneer's Beach Bar & Grill is situated on the beachfront and riverside of St Michael's on Sea. The Beach Bar and Sports Bar offer great food and drink menu while enjoying the sea view or watching your favourite sports team. 1050 Marine Drive, St Michael's on sea. Phone: 064 655 8122
Pure Venom Reptile Park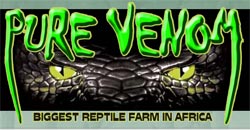 If you love creepy crawlies Pure Venom one is for you!  The reptile farm  has a mix of pythons, anacondas, cobras, and rattlesnakes. The animal farm has parrots, ducks, goats, pigs, rabbits and plenty more. There is also a family restaurant and curio shop selling souvenirs and accessories on those days you are looking for things to do. Open 7 days a week 9am-4pm. Phone: 082 492 8256
Aqua Planet Dive Centre and Charter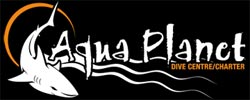 Situated on the KwaZulu Natal South Coast of South Africa, they operate a comprehensive dive centre.   Aqua Planet Dive Centre and Charter is the premier PADI 5 star dive centre in SHELLY BEACH on the Kwa-Zulu Natal South Coast of South Africa. Offering PADI scuba diving courses, a dive charter to Protea Banks, tours and packages, as well as a well stocked dive shop. Whether you are interested in snorkeling, new to diving or an experienced diver, Aqua Planet Dive Centre and Charter has a dive experience to suit your needs.
Aqua Planet Dive Centre and Charter was established in 1997. With an unblemished safety record, this is definitely the main reason to look no further when selecting a dive charter in Shelly Beach. Throw in professional, knowledgeable and friendly staff; who will endeavor to make you feel at home. A well equipped dive centre, that has a fun and relaxed vibe. Your only worry here is that the passion of the staff is contagious! PROTEA BANKS is a world renowned, mind blowing SHARK dive. The wide variety of SHARK species that can be seen on this dive site makes it a completely unique dive site, not to be missed!
Must -Byt Ocean Charters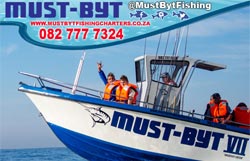 These guys are serious and experienced fisherman, located at the Shelly ski boat club. Not only do Must-Byt cater for big game fishing, shark fishing and bottom fishing they also charter for deep sea views, deep sea swimming, back line cruises and pleasure trips. Phone: 082 777 7324
Oribi Gorge and the Wild 5 Adventure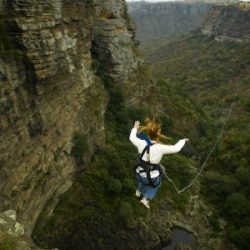 This one is for the adrenaline junkies out there!  The Wild 5 offers 5 different adventures:  Abseil down a 110m Cliff face, water rafting down some really fast rapids, a wild Swing (which is the highest of its kind in the world) or take a a zip line that spans 165m above the treetops.
You can walk over the 84M suspension bridge and hike along the top of the Gorge. Some of the waterfalls are truly breathtaking and could easily rank between some of these most beautiful waterfalls in the world.
Besides all that there is a paint ball arena, loads of sites to view from the car and mountain bikers can follow a very scenic track. Lock in your love along Lock-Lane and throw the key into the gorge! There is something for the whole family, check out their website for more information.
Lake Eland Game Reserve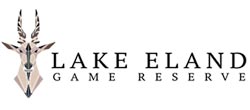 Lake Eland offers a whole playground! You can fish, hike, picnic or take an extreme slide on the longest zip line in Africa. The reserve offers a suspension bridge, eagle look out point, self game drives, horse riding, a 4×4 track, paintball games and amazing wildlife. A fully equipped restaurant is also available. Check their website for accommodation bookings and prices. What a great day out this could make! Phone: 039 687 0395
Leopard Rock Coffee Shop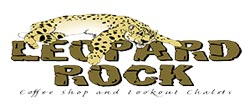 26Km from Port Shepstone, set on a rocky incline with sweeping views over the majestic Umzimkulu River Gorge you will find the Leopard Rock lookout. This is a famous spot for photo's with its overhanging rock and views. The Leopard Rock cafe is at the same location as the Leopard Rock lookout. Enjoy a home cooked meal with a spectacular view from a 21m deck overlooking the Gorge. Nested in beautiful gardens this is a great place to meet friends or take some breathtaking photos. Phone: 074 124 0902
Things to do in St. Michael's on Sea
St. Michael's on Sea Beach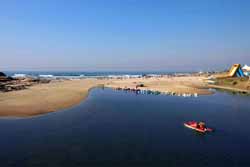 St Michaels Beach on the South Coast of KwaZulu Natal is a popular surfing, water sport and fishing destination. The beach with its two fresh water swimming pools and one tidal pool is great for a family day in the sun. CBali Restaurant is on the beach with a wide variety of seafood dishes including authentic Thai dishes.  The cozy bar is a great spot for cocktails while you watch the waves.
Loved by Surfers as it has one of the best point breaks in South Africa the beach is renowned for jet-skiing, windsurfing, paddle skiing, body-boarding, and boating. There are lifeguards on duty to keep the bathers safe and in season there are paddle boats on hire in the lagoon.
The rocky reef along the coast is popular for snorkeling, scuba diving and fishing with an abundance of sea life to experience. Many species of tropical fish, sharks and rays live in the colourful reefs and the sardines annual run along the coast usually results in a net or two of the silver fishes been landed here.
There are wonderful self-catering holiday homes along this stretch of coast and its location close to Shelly Beach makes it a top holiday destination.
Cbali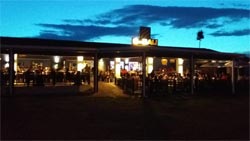 CBali South Coast Restaurant is a stylish restaurant located on St. Michael's Beach. It is a comfortable place with a beautiful beachfront view and fantastic people. The cozy bar is a great spot for cocktails.  We offer a wide variety of dishes including authentic Thai dishes. The menu includes our famous Flying Dutchman Potjie, a medley of seafood in a creamy garlic and parsley sauce served in a truly South African way.  We cater for special events, staff parties, birthday parties etc. Enjoy our delicious Bali inspired meals just a few steps from the ocean. The freshest seafood everyday. Enquire about our daily and weekly specials. Bay Rd  in Saint Micheal`s on Sea. Phone: 039 315 0473
Munchner Haus German Restaurant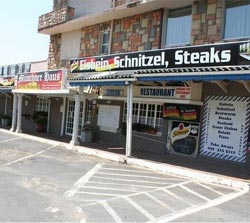 Münchner Haus serves traditional German foods (Eisbein, bratwurst and bauernplatter). Italian-style pizza's. Open Tuesdays to Sundays from 12pm to 2pm. 5pm to 9pm. In season open Monday nights 1 Marine Dr, Micheal on Sea. Phone: 039 315 5112
Things to do in Uvongo Beach
Uvongo Beach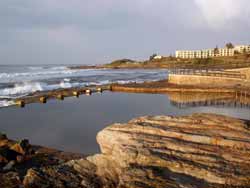 Uvongo Beach on the south Coast of KwaZulu Natal is popular with locals and holiday makers alike. With it spectacular waterfall cascading into the Uvongo Lagoon it is a picturesque beach that has paddle boats for hire during the holiday periods. There are lifeguards on duty on the golden stretch of beach throughout the year as well as a toddler fresh water swimming pool. For those in need or a cool drink, ice-cream or a tasty meal, there is a tearoom and restaurant at the beach.
There is a tidal pool and stretches of rock pools for the kids in search of adventure. The Uvongo Pier rewards many fishermen with excellent catches of Shad and Kob as well as other pelagic fish species. Uvongo beach, a gem of the South Coast.
Uvongo Rotary Market
The Uvongo Rotary Flea Market is held every Saturday morning opposite Douglas Mitchell Sports Grounds in Uvongo. when you are searching for things to do the market has rows of stalls with a wide selection of homemade goods, foods and produce as well as plants and clothing. The tea garden has a selection of meals and snacks available and live music from time to time. During the festive seasons there is a Christmas/Easter Market with lovely gifts and treats held in a large tent across the road at Douglas Mitchell Sports Grounds.
Stephward Estate Country House – Restaurant and Tea Garden & Orchid & Exotic Nursery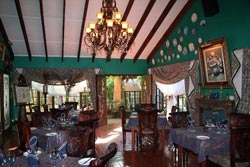 Restaurant Menu – A la Carte ( Available all day last orders 2.30pm ) Evenings by reservations before 3.30pm. Sunday Lunch we do a Roast of the day with either a Soup Starter or a Dessert  We also do Breakfasts, Light Lunches, Teas etc. To make a reservation: Tel: 039 3155926
Lucien Beach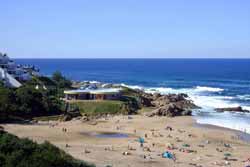 Lucien Beach in Manaba Beach is on the North end of the Margate Golden Mile that stretches all the way to Margate Main Beach. A popular Blue Flag Beach on the South Coast of KZN with Lifeguards on duty daily between 7am to 5pm.
There are change rooms and toilets that are kept in good condition as well as a tuck shop above the beach. At the tidal pool and above the main beach there is ample parking and fresh produce and local art and crafts on sale. All along the beach and rocks you can find fantastic fishing spots and rock pools for kids discover and explore.
Take a leisurely stroll from Lucien to Margate beach, a lovely to start or end your day.
Things to do in Margate
Margate Beach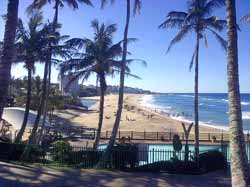 Margate on the South Coast of KwaZulu Natal is the festive holiday town loved by holiday makers the world over. On the Hibiscus Coast of South Africa,  this popular self-catering holiday destination has been making holiday dreams for nearly 100 years. It's stunning "Blue Flag Beach", with its year round warm weather, lifeguards and restaurants brings holiday makers from all corners of the world.
The main beach host events year round such as "Bike Week", The Sardine Festival and Mardi gras which are held in the main road of the town and on the beach. Usually held on Wednesdays in the holiday seasons and with many interesting craft stalls, live music, dancing and lovely food stalls to choose from. The town has a trendy night life and holiday vibe. There are self -catering seafront holiday flats, cabanas, houses and penthouses along the beautiful coastline.
The Cock and Tail Cafe
After many travels both far and wide, The East, West and far Northern side. After the laid back life of the glorious Med, Up with dawn, late to bed. After the spices of the East, The fantastic splendor off which we feast. After you've traveled many a mile, Tasted the fruits from many an Isle.
Sipped the cocktails from night until day, so began the tale of the Cock & Tail Café. This bar is dedicated to the splendid fellows who make drinking a pleasure, who reach contentment prior to capacity, and who, whatever the drink, can take it, hold it, enjoy it and remain gentlemen.
Backline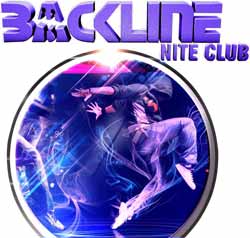 The Legendary Backline is 25 Years Old & One of the Longest Running and Best Known Night Clubs in South Africa. Dance & Night Club
Senzis Butcher Shop and Grill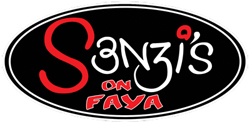 In the Heart of Margate! Whether you are in the mood for Freshly Braaied Meat, Delicious Food, Senzis Butcher Shop and Grill is for you. Company Functions, Reunions, Year End Parties or just letting loose? Then pop in to Senzis Lounge and Dance floor. For a more Exclusive Experience, Join us in Senzis Exclusive VIP Lounge, where the Music and Bar will satisfy your exquisite taste allowing for a more intimate setting.
Village Tavern Margate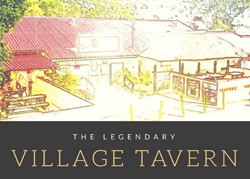 A legendary local tavern with 'Pigs Nite', Dance floor, DJ, Beer Gardens, Deck, Gambling, Pool, Karaoke, Burgers & Pizza. EVERYONE Parties at TAVERN
One Eyed Jacks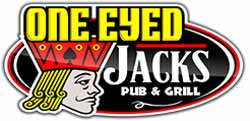 In the heart of Margate, come chill with us on our deck overlooking the ocean or enjoy the game on our big screen tv while sipping on your favourite cocktail or drink. With friendly staff and the famous Jack Daniels atmosphere you will be sure to have a great time. Pub & grill, sports bar, nightclub, entertainment.
Kart Freaks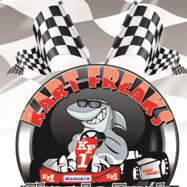 Kart Freaks Has Everything you need for an amazing Family Day out; paintball, Go karts, Quad bikes, kids play park, jumping castles, Sweet shop, Toy shop, Restaurant and Prestige car wash. In Roslyn St, Margate conveniently situated at the intersection into Margate.  Phone: 039 312 1514
Surf Action Margate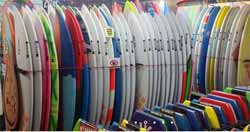 The surf shop with a history! Action Surf is owned by Ant Brodowicz who in 1978 became the 7th ISA World surfing champion. This surf shop will have everything you looking for: accessories, clothing, skate, surf, and body boards. Surf lessons are also on offer! If you lucky you may even be served by the legend himself who is truly a genuine person. Check out the website its loaded with information.  Phone: 039 317 3604
Things to do in Ramsgate
Ramsgate Blue Flag Main Beach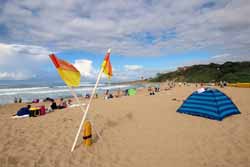 With its Blue Flag status and good toilet facilities this family friendly beach has a good car-park right next to the beach. There are lifeguards to provide water rescue and the sea water is of exceptional quality. Within walking distance there are some small shops, a filling station, several restaurants, and many accommodation variants. Visit the Ramsgate Conservancies Whale Viewing Deck set in a small nature reserve and walk the Ramsgate Ramble along the coast. Inland there is a wetlands walk and during the Season there are guided walks of the historic areas of the Village organised by the staff at the ETC (Eco-Tourism Center) run by the Ramsgate Tourism in conjunction with Ramsgate Conservancy where you can get all the information about other local attractions.
The Waffle House

Dating back to 1957, the birth of the Waffle House in Ramsgate, South Africa, heralded the beginning of an exciting journey for John and Doreen Gaze. Today, the Waffle House is one of the busiest restaurants on the South Coast, specialising in good food and good service. This 220 seater restaurant is popular amongst locals and visitors alike. Holiday seasons are particularly busy however they consistently rise to the challenge of producing and serving quality products throughout the year
They believe that food should be fresh,  wholesome,  nourishing,  as well as delicious.  Great care is taken in the preparation of your food;  this includes the use of whole foods and quality ingredients in their recipes. To make your food just that bit more special,  they try to use organically grown vegetables and salad produce whenever possible, avoiding foods that contain additives,  preservatives and colourants. They operate on a first-come-first-served basis. During busy seasons it may be necessary to queue for a short while however they do make every effort to seat you as quickly as possible and they will do everything possible to ensure your wait is well worth it. Phone: 039 314 9424
Resonant Circle in Ramsgate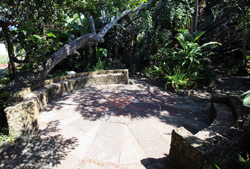 While you are at The Waffle House why not try the Resonant Circle. You stand in the centre of the circle, face South West and say your name. Amazingly you will hear it's echo coming back to you.  The Resonant Circle is in Tanglewood Forest; a preserved piece of the original sub-tropical forest that you can walk through from The Waffle Hose to Ramsgate Main Beach.
The Blue Lagoon Restaurant
The Blue Lagoon Restaurant is situated on Ramsgate's Blue flag beach, one of the best & safest swimming beaches on the Lower South Coast. The Blue Lagoon offers food lovers something special. The restaurant is  open every morning for breakfast and the kitchen closed at 9pm.  They are renowned for their outstanding seafood menu, big portions and value for money. You can sit on our veranda with an ice cold cocktail, relax and feel like you have your feet on the warm beach sand.
They are fully licensed and have an excellent wine list. They offer a variety of Seafood and Steak dishes not to mention their delicious pizzas. A carvery every Sunday; however be sure to book your table. The seafood platters comes highly recommended and for those who aren't that partial to seafood, there is also a choice of meat & poultry. Children are also catered for.  If you spending the day on the beach and just fancy a light snack for lunch, pop into their take-away next to the restaurant.  The Blue Lagoon Deck is the best place to be with stunning 180 degree sea view, you can order pizzas, snack baskets, burgers etc.  Their Chilla Cocktails (made with real fruit pulp) are amazing!
Lobster Pot Restaurant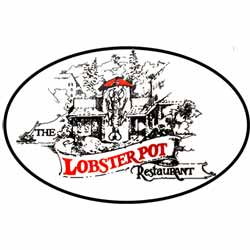 Established in 1967, The Lobster Pot is the oldest standing restaurant on the South Coast. The chef Sebastian has been with them since 1978 so rest assured the food is as good as it has always been. For seafood, this is the place.
The Lobster Pot restaurant has been passed down through two generations. The family maintain that eating out is more than just great food but also an experience and so over the years they strive for the personal touch you only get from a family run restaurant.
Known as the seafood specialists, naturally their flambeed Lobster Thermidor is known as the best on the coast but they also pride themselves on their catering to all their customers tastes at reasonable prices. Phone: 039 314 9809
Butterfly Valley – Butterfly Farm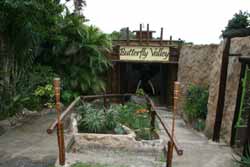 At Ramsgate Butterfly Valley, they specialize in South African butterflies. Unlike most other butterfly farms which import pupae, they breed most of their own butterflies and are therefore able to present the entire life-cycle of these amazing creatures to the public. For a fun and educational outing for the entire family, go and spend a relaxing few hours with them in their Valley of Butterflies.Phone: 039 314 9809

Pistols Saloon

It's not a joke. At the Pistols Saloon in this coastal town, Huckleberry the donkey is one of the favorite patrons and a regular face at the bar. He drinks Coke (from the can), eats carrots and is pampered by all the other patrons. This family bar and museum in Old Main Road, Ramsgate is definitely not your usual hang-out. There's a Wild West Museum next door to the bar, with lots of cowboy memorabilia and information about Indians and the Most Wanted criminals of that era, including Billy the Kid and Frank and Jesse James.
There is lots to see and explore for the kids as well as a selection of arcade style games.  For the adults there are the regular music shows (naturally including country music) and a real Western bar, complete with an old piano.  In the Pistols Saloon every little detail is remembered, even the toilets, which are designated to Cowboys and Cowgirls.
When you walk through the swing doors, a sign against the wall warns you that it is a family restaurant and that swearing won't be tolerated. For every swearword you must pay a fine of R2, and this money is donated to the Society for the Prevention of Cruelty to Animals (SPCA).
Riverbend Crocodile Farm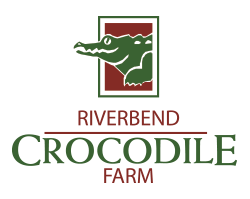 If you are looking to entertain the kids, learn about crocodiles, buy curios or eat something then Riverbend Crocodile Farm, in Southbroom, on the beautiful South Coast is the place to be. Visit one of the most successful crocodile breeding basks in South Africa! The farm is open daily from 09h00 to 16h30. Crocodile feeding takes place every Sunday at 15h00 and every Wednesday at 15h00 in the summer months of December, January, February, March & April. The farm is closed on Christmas Day. Hatchings normally commences mid December until mid February. Due to the unpredictability of hatching it is essential to phone the farm for details of the hatching demonstrations. A weekly snake demonstration takes place every Sunday at 14:30 and more frequently during holiday season. 19 different species are housed in modern enclosures! Phone: 039 316 6204
Things to do Further South
Mpenjati Nature Reserve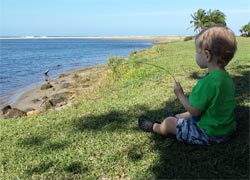 The Mpenjati Nature Reserve is situated on the KwaZulu-Natal South Coast 20 kilometres south of Margate. The reserve lies on the Mpenjati River Lagoon. The residential town of Trafalgar is on the northern border of the reserve, and Palm Beach lies to the south. The 66 hectares (160 acres) reserve is managed by Ezemvelo KZN Wildlife, and consists of a system of interconnecting riverine and floodplain marsh habitats, areas of coastal forest, coastal grasslands and open coastline, as well as the river estuary.
In the reserve the following bird species may be seen: water thick-knee, osprey, swift tern, half-collared kingfisher, Kittlitz's plover, African black oystercatcher, giant kingfisher, black-bellied starling, red-capped robin-chat, white-browed scrub robin, brown scrub robin, black-backed puffback, forest canary, green twinspot, orange-breasted bushshrike and grey-headed bushshrike.
The Mpenjati River Lagoon is also a popular venue for water-based recreation including angling, boating and swimming. Mpenjati has two picnic sites, one on each bank of the river, the picnic sites have braai facilities, toilets, and a children's playground. (From Wikipedia, the free encyclopedia)
Mac Banana

Mac Banana is a unique shopping, entertainment and destination facility which offers loads for a family to come and spend the day.
They boast an amazing shopping experience promising their customers quality and individuality, they have 4 restaurants on their estate including the famous pancake house. They have over 20 adventurous activities to keep you and the kids busy throughout the entire day. Phone: 039 319 1033
Beaver Creek Coffee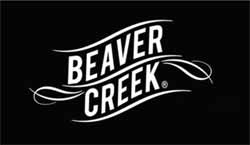 Visitors to the estate can sample coffee and purchase the range of freshly roasted Beaver Creek coffee and other coffees of the world. The estate also offers visitors a daily crop to cup tour that outlines the distinctive flavors of the worlds coffee regions and the processes involved in creating the perfect cup. The Estate Cafe serves delicious meals and a range of freshly roasted coffee all day.The Estate Cafe is open daily from 8am till 4pm everyday and is closed only on Christmas Day. The daily tour starts at 12 noon, booking is essential in holiday season so please contact us. Phone: 039 311 2347

Cow Shed Coffee Shop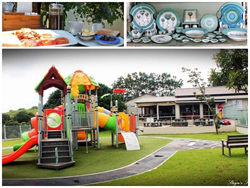 Come visit me at the Cow Shed Coffee Shop, we serve all sorts of "yummy" things from big to small as well as sell all sorts of ""yummy" goodies….
Selsdon Park Horseriding

Some say that the only way to truly get in touch with nature is to climb on a horse. Selsdon Park 's tick free horses are some of the happiest horses on the South Coast, a happy horse means a happy customer. They cater for the whole family from those who can; those who can barely and those who can't ride a horse. They have a selection of 18 horses ranging from ponies for kids to 12 draft horses for the bigger clientele. Contact them: Mark 083 301 2941 or Megan 082 451 9827. Go and experience the South Coast on horse back
Wild Waves Water Park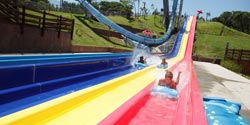 Home to some of the world's best water rides, Wild Waves Water Park at Wild Coast Sun offers thrill-seekers a wide selection of adrenalin-pumping slides including the Aqualoop, Superbowl, Boomerango and two steep body slides. With an exciting assortment of water slides to choose from, there's something for everyone at Wild Coast Sun Water Park. Designed to international aquatic park standards, there's also a designated children's area while those looking for a little relaxation can linger along the Lazy River. Phone: 039 305 2701