Booking self-catering accommodation: The complete guide with top tips on how to plan and book your self-catering holiday.
How to Book Self-Catering accommodation.  Planning and booking a self-catering holiday involves finding the perfect holiday home that suits your needs and ensuring you know what you will need to supply. With all the comforts of home or just the basics, self-catering gives you the choice to provide and make your own food when and how you like it. Self-catering additionally provides you with the option of choosing a private small apartment or a large home that will sleep the entire family.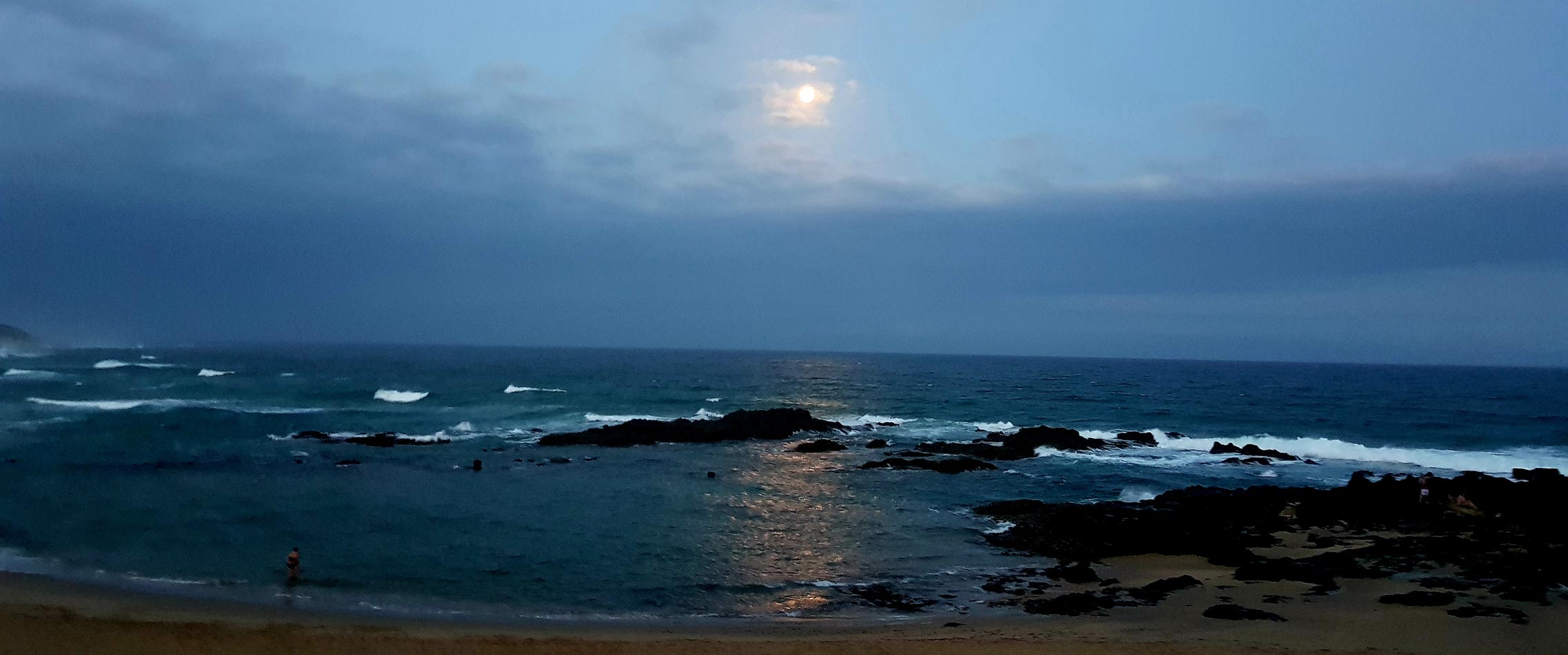 1         Planning your self-catering holiday.
2         Holiday Packing List and Top Tips
2.1       Remember to pack:
2.2       Toiletries and Medication
2.3       Before leaving home
2.4       Take your own essentials.
3         Food
3.1       Your first meal
3.2       Shop and eat out like a local
3.3       Experience the local markets and events
3.4       Take the night off and eat out
1. Planning your self-catering holiday.
Know your arrival and departure dates. (The nightly rate will be determined by the season your holiday falls in. Out of season rates are generally the lowest rate).
Know how many adults and children need accommodation (the ages of children will help determine the types of beds offered and if bunk beds will be suitable).
Do you require "pet friendly" accommodation as most self-catering does not allow pets so it is important to ask?
Have a general idea of the area you want to stay in and its location. (Must it be in Shelly Beach, on the sea front with a sea view?)
What is your budget for your accommodation. What are you hoping to spend per night on your accommodation. (Remember there will usually be a nightly cost and a once off administrative fee as well as a refundable breakage deposit).
How are you traveling there? Do you need to be walking distance to shops and restaurants? Will you need a lock up garage?
Do you have any special needs such as wheel chair access, ground floor or air-conditioning?
What amenities must it have? Do you need a dishwasher, washing machine, tumble drier, your own private braai/barbecue or swimming pool?
Remember to ask what is provided in the property. Is it fully equipped or will you need to bring your own towels, toilet paper, washing powder, dish washing liquid, bin bags etc. Most supply a toilet roll in each bathroom and a bin bag in the trash bin thereafter you will need to supply your own.
Is the view important? Must I have a breaker sea view or a view of the mountains?
Does it come with satellite TV? Is DSTV or OVHD provided or do you need to bring your own DSTV decoder with you?
Know where you are going. Ask the letting agent for directions for your arrival and key collection. You may be collecting your keys from a different location than the holiday home such as the letting agents office. It is handy to use Google Maps to find you key collection point and your accommodation especially if you will be arriving in the dark. Remember to ask where you leave the keys on your departure?
Remember to make your kennel reservations ahead of time for any pets not joining you on holiday. If your pet is lucky enough to be joining you make sure you pack enough food and water for the journey and schedule for rest stops along the way. To avoid your pets experiencing car sickness; partially open some windows during your trip and allow as many stops as possible for them to walk about.
Book with a reputable company. Take the time to check the company you are booking your holiday with is a reputable and compliant company you can rely on.
Checking the letting companies current Fidelity Fund Certificate on the EAAB (Estate Agency Affairs Board) Website is a good way to confirm if the company or agent is compliant.
2. Holiday Packing List and Top Tips
2.1. Remember to pack:
Passports and identity documents
Drivers licenses
Remember your booking confirmation with its "Booking Code".
Flight tickets and confirmations
Bank cards, foreign currency and maybe a travel money card
Travel insurance documents
Contact details for your home security company
Books and tablets to keep the children busy during the trip.
DSTV decoder with its smart card and cables.
Clothing and hats
Children's toys
Babies bag with nappies and creams
Fishing rods and tackle box
Mobile phone/charger/headphones
Camera and charger
Spare AAA and AA batteries
Games
Lighter or matches to light your braai.
Travel adapter to fit your devices
Sunglasses
Pen/paper
Reading material
Day bag/handbag
Special spices
Dish washing liquid and washing powder
2.2. Toiletries and Medication
Toothbrush and toothpaste
Deodorant
Hairbrush, Make-up and accessories
Shaving equipment

Sunscreen

with a high

SPF

(

Sun Protection Factor

)

Diarrhea treatment
Paracetamol
Antiseptic cream
Plasters
Toilet paper
Any personal or chronic medication
2.3. Before leaving home
If possible have a family member or friend that lives near you safe-keep a set of your house keys. It can come in very helpful should an emergency arise where access to you home is required while you are away on holiday.
Clean up, pack away dishes and put out the rubbish. Your return home from holiday will be far more enjoyable returning to a clean home.
Have your vehicle checked before you leave. Ensure the tires are correctly pumped (don't forget to pump the spare tyre) and check the oil and fluid levels are correct.
Fill up with fuel the night before you travel; this will save you time and stress the day you set off.
Put a copy of your insurance and roadside assistance numbers in the glove box just in case you encounter any difficulties along the way and your mobile phones battery is drained.
Ensure you have the contact numbers of the holiday destination, your airline, friends at your destination and agency you booked with.
Charge your mobile phones and tablets for the kids before departure.
Where possible, avoid peak traveling dates and times especially over the busy holiday seasons like Christmas.
Remember to arm your security system.
2.4. Take your own essentials.
Prevent having to donate a pile of groceries by taking along some of the items you know you will need like your special, tea, coffee, spices, washing liquid, dishwasher tablets and bin bags. Take just enough for the holiday. You can always buy more there.
3. Food
If you are bringing food with you, remember to ask your agent if there is enough freezer space at the holiday home. Most self-catering apartments only have a standard fridge/freezer combo in the kitchen. It may not be sufficient for all that meat you are wanting to bring with and braai.
3.1. Your first meal
Prepare and pack your first meal to take with you if you will be arriving late. Having packed a box of cereal for the kids will make the first morning waking up on holiday so much easier. Don't forget your special coffee and tea along with a long life milk.
3.2. Shop and eat out like a local
Beware of the tourist traps and specialty shops that charge a fortune and rather seek out the hidden gems the locals frequent. The price and experience will be worth the effort.
3.3. Experience the local markets and events
Look out for events and happenings in the area you are visiting and join in with the local fun.
Food fairs and seasonal events are a great way to experience the local culture and indulge in the flavors of the area you are visiting. Most holiday destinations have fairs, shows and music festivals over the holiday seasons as well food markets and "Mardi gras". These are the places you will find those special gifts to take home for your loved ones that couldn't come along.
3.4. Take the night off
and eat out
Go out to a restaurant or order a takeaway and indulge in the local tastes.
Remember going on holiday will often have its unexpected challenges. Be as prepared as possible and try to embrace them and stay calm.
Let Happy Holiday Homes make your holiday dreams unforgettable memories.